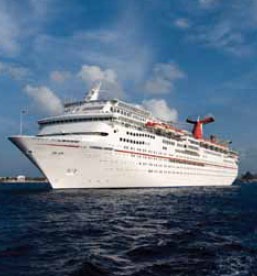 It only took a postcard in her mailbox to pique Lynn Meyer's interest in learning about Cruise, Travel and Attractions (CTA) of Atlanta, Georgia. It sounded like a good idea, and it was just a short trip to the nearby office to find out more. It turned out to be the first step to many journeys she's taken with her husband Bill.
We went with a very open mind to hear what the program was about," said Lynn.
Bill jumped in saying, "It turned out very interesting." He continued by explaining that the CTA of Atlanta, Georgia folks actively work to find out where you would like to vacation – then they come up with suggestions.
"It's kind of a neat idea," Bill said.
The Meyers have been members since the summer of 2009, and they were anxious to try a variety of plans offered by CTA. For example, they wanted a vacation in Florida's panhandle, so the staff at Cruise, Travel and Attractions presented several options from which to choose.